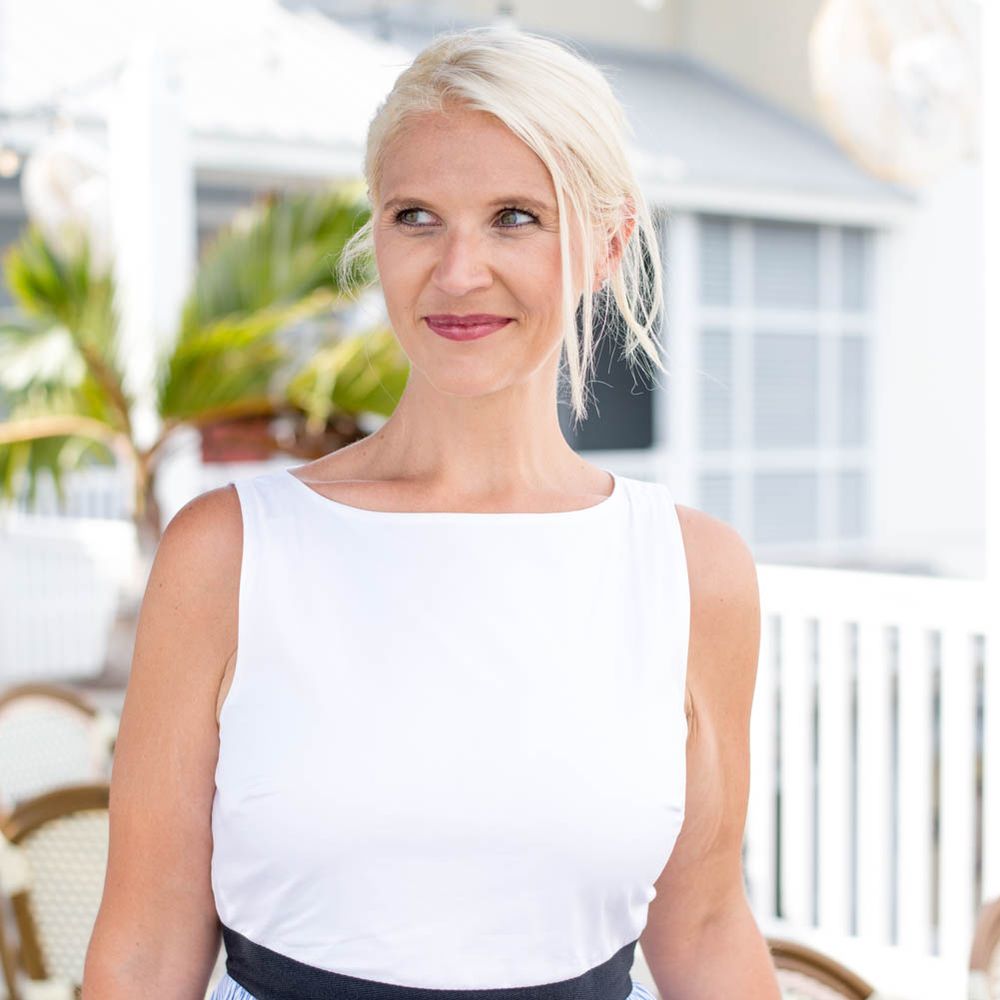 Ashley Wilcox
Ashley started performing at age 5 and hasn't left the stage since. Her first performance was when she was entered in a beauty contest and her mom told her she needed to have a talent to be able to compete. Ashley was adamant that she could sing. She practiced for hours learning a song that was given to her by a woman in her church.  Just a week before the contest, Ashley broke her arm, but she insisted on still doing the contest. While she didn't win the beauty contest, she stood in front of the entire audience with her arm in a sling and sang her song, "He's Still Working on Me" and won the talent portion. It was from that moment on that Ashley continued to pursue music and theatre. 
Growing up, Ashley sang in churches across the United States and traveled with a group called the Continental Singers where she performed as Bathsheba in a musical called "David: A Man After God's Own Heart" which was directed by recording artist and two-time Grammy nominee, Amick Byrum. Her tour took her from coast to coast and into parts of Europe when she was only 16 years old. 
She often performed the National Anthem for local sports teams including The Indiana Pacers, Indianapolis Indians, and Indianapolis Ice. She was also honored to sing the National Anthem for the Olympic Swim Team Time Trials in 2000.
Growing up in Indiana, show choir was a big part of the midwest high school music scene and Ashley was a member of an elite group that was fiercely competitive in these  competitions. She won multiple awards during those years including best female vocalist, best overall vocalist, and grand champion performer. 
Ashley's first job out of high school was performing at a theme park in Ohio where she sang country songs in a show called "Wide Open Country" at Paramount Kings Island.
Ashley took private voice lessons and studied classical voice from the age of 10 onward and eventually went on to University of Indianapolis where she majored in vocal performance. While she was pursuing her degree, she also sang with Indianapolis Opera Chorus and performed in La Traviata and Die Fledermaus as a freshman in college and performed opera arias at La Opera during her summers and on the weekends. 
Ashley continued her career performing on many stages in different theatre productions and favorite roles included Narrator in "Joseph...Dreamcoat,"Julie Jordan in "Carousel" Reno Sweeney in "Anything Goes", Rose in "Song of Singapore", and Mary in "Jesus Christ Superstar" where she met her husband. 
After deciding to raise a family, Ashley created a cover band called "Ashley and The Cosmos" which performed specifically for weddings and private party events including Make-A-Wish, Indiana State Fair, The Carmel Palladium, and many other notable events and venues. The band toured all over and became the most booked wedding band in the midwest performing over 70+ events each year for 5 consecutive years. Her band was recognized by the top wedding and event industry businesses and won the top awards for best wedding band for 5 consecutive years by TheKnot.com and WeddingWire.com which put Ashley and The Cosmos in The Knot "Hall of Fame."
Ashley, her husband, Tim, and her 2 sons, Sebastian and Izzy, moved to Florida and she began pursuing her music career in both Florida and New York as she traveled back and forth regularly. She performed with a gospel group called "Joyful" at Disney World's Epcot during the holidays and made her way into the Florida theatre scene working with Tony Award Winning Producer, Kenny Howard, and Florida Theatrical Association.
From there, Ashley went to work on 2 new musicals both directed by Chad Larabee (director of the critically acclaimed off-Broadway production of Garson Kanin's classic, Dreyfus in Rehearsal., as well as the London world-premiere of Ain't We Got Fun the musical) and Grammy, Tony, and Emmy Award winning, Broadway music supervisor, Michael J. Moritz, Jr. She is also featured on the original cast albums of both "Boca Bound" and "Time Stops" produced by Broadway Records. 
It's obvious that Ashley loves what she does. She is very versatile as mezzo belter, classical soprano, pop and country singer and she is extremely grateful for each and every opportunity and friend she makes a long the way. She has an exceptionally supportive family that encourages her to continue following her dreams as she travels frequently between her home in Florida, New York, and wherever her next contract takes her.